GV Developments Signs a Memorandum of Understanding with "Egis International" To Cooperate in the Development of Tarboul Industrial City in industrial city of Egypt
Sherif Hamouda: The Company's interest to work on the Tarboul project is a reflection of the magnificence of the project, due to its unprecedented advantages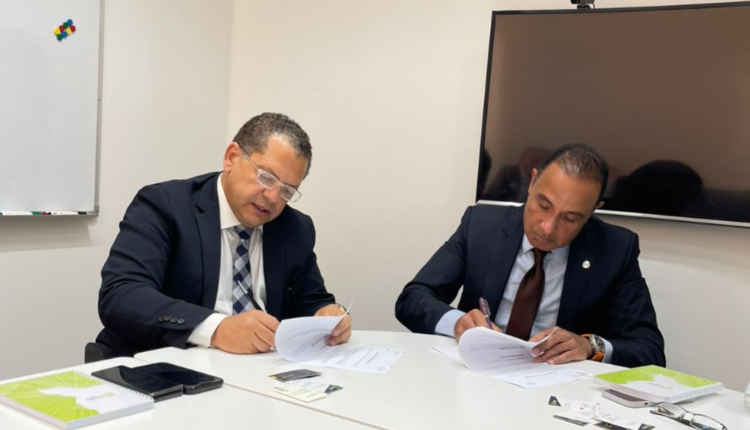 GV Developments – the general developer of Tarboul Industrial City in industrial city of Egypt located in Giza Governorate – signed a memorandum of understanding with Egis Company in Egypt – specialized in engineering consultancy and project management. This is part of the many partnerships that GV developments signed with several companies operating in different fields. The Tarboul Industrial City project is one of the projects that attract local and international institutions, as it represents a new concept for industrial cities, with unprecedented advantages.
Mr. Sherif Hammouda, Chairman of GV Developments and Eng. Sameh Atallah, CEO of Egis in Egypt signed the memorandum of understanding in an attempt to open new doors for more partnerships between the two groups in various real estate projects owned by GV Developments in the real-estate field. In addition to hospitality and real estate asset management, which is what Egis specializes in, ranking first in France and sixth in the Middle East according to ENR – Engineering New Records.
In this regard, Sherif Hammouda, President of GV Developments expressed his happiness to cooperate with Egis given its extensive experience in multiple fields, mainly engineering consultancy and project management services in all engineering sectors. He pointed out that Egis' interest to work on the Tarboul project is a reflection of the project's magnificence due to its unprecedented advantages as the first sustainable smart industrial city in Egypt.
On the other hand, Sameh Atallah, CEO of Egis in Egypt, said, "We are confident that this partnership represents the beginning of a successful path of cooperation that will have a positive impact on the Egyptian economy. It is also in line with GV Developments' vision for the future of Egypt, along with Egis' ambition to find solutions for a green and sustainable future on a global level."
GV Development owns a number of large projects throughout Egypt such as White Sand, in the North Coast, Times Square in Port Said, and the largest industrial city "Tarboul" – the first green, smart and livable industrial city – in the heart of Egypt's trade network, in cooperation with the General Authority for Construction & Housing Cooperatives. Tarboul is equipped with the latest infrastructure compatible with the requirements of fourth-generation cities, representing a new concept of sustainability and comprehensive development that provides the best quality of life for human beings.