The launch of the Estative real estate platform in Egypt and the UAE in parallel with its first participation in THE BIG5 exhibition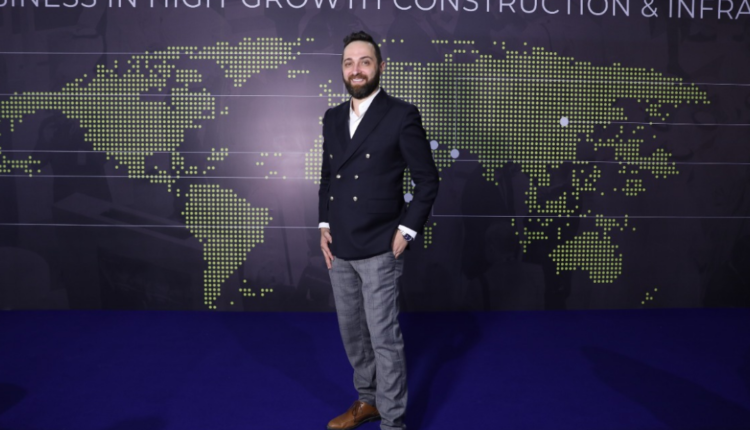 .
It launches a real estate social media platform, intending to create a real estate community that brings together developers, designers, and construction companies, in addition to engineering and furniture consultancy firms.
Estative website has been created to provide a closer communication between real estate development organizations to allow easy and convenient access to information from decision-makers directly, which will allow learning about everything new in the real estate development market and investment in any country in addition to identify interesting personalities and professionals in this field.
Estative platform will allow access to the accurate information, which will help its user to make the fastest, most correct, and best decision through an interactive and integrated real estate community, and thus will reach the best developers, real estate products, and services directly to knowledge and familiarity with everything new in the world of construction such as access to the best designers and the best construction materials, smart building services and sustainable real estate products, it is a great benefit that Estative platform offers to all its users and visitors.
Ayham Jbara, CEO of Estative, revealed the launch of the platform in the UAE and Egypt on Saturday, June 25, as the UAE and Egyptian markets are enjoying great success and great demand, especially the Egyptian market, which is experiencing a renaissance and urban development at an accelerating pace that is almost the strongest in the Middle East.
He explained that the Estative platform is a global communication platform for everyone interested in the real estate market, including developers, consultants, investors, producers in the real estate market, and decision-makers using Estative website and sharing opinions and experiences for the benefit of the following audience. It is a golden opportunity to develop products and ideas of all kinds.
pointing out that the goal of the participation of people and companies in Estative, is for companies to reach a wide segment of local and international customers and provide quick, direct, and transparent access to real estate services and products to investors.
Estative is been launching in Dubai, which is considered one of the most successful countries in the world in the real estate industry, and is a pioneer in regulating the real estate market, and is now in Cairo to participate in the largest international exhibition in Cairo, the BIG5, which brings together a large sector of international companies with more than 150 companies. from Europe and Asia, in addition to more than 70 Egyptian companies, all under one umbrella. This exhibition is an excellent opportunity to start a strong start for the most professional Estative real estate platform. Real estate around the world ensures that the best international companies are included within the platform and share their latest services and products.
Estative enables different companies to set up their products on the platform, add their real estate products and services, and provide them with technologies and services that will increase sales in these companies. Elaboration, clarity, and transparency are the first principles of Estative towards the participants in all activities.
Estative aims in the foreseeable and long term to create a set of awards presented annually by Estative to the best companies in their field around the world, real estate, engineering, and service companies as well as design, building, technology, maintenance, decoration, and furnishing awards in all the fields we mentioned in the world because Estative aims to connect this vast world With a title and a communication platform that is the first of its kind in the world to create a huge space for communication and spaces of creative freedom for our real estate and homes in which we live and our grandchildren will live in the future.
Let us continue to improve and preserve the environment and present the most beautiful ideas and raise them to the best levels. "Real estate is our life on this earth and Estative is its ideal platform."